❈ About ROSS ❈
As Mentoring Lead Trainers within the ROSS Trainer Academy, Anja Verbrugge, Jenny Clarck , Sudriman Talin, Valentina den Bakker, Guru Arjan Amrani ,Guru Pathi Yildirim , Guru Swatinana Laghari , Savana Láng Guru Shanti Dara. ( Guru Samara Tamis teacher and director ) and Vera Tóth teacher created an excellent international ROSS/KYTT Training team to complement the friendly local ROSS/ KYTT administrative and student support teams.
All KYTT certified ROSS courses are conducted under the direction of and attended by at least one of Mentoring Lead Trainers Vera Tóth, Samara Atma Kaur Tamis and/or Sandra Dudink and Adrien Láng.
All ROSS team members are required to maintain a continuous process of ''Sa Spirit Meditation Healing Group'' (S.S.M.H.G) under the direction of Tailer Dwan / Samara Atma Kaur Tamis.
The core syllabus, the minimum level of instruction, and the required level for certification should be the same for any K.Y.T.T. licensed Level 1 course anywhere in the world but some students will be better suited to one program than another. We have been offering these courses for longer than most and have a great deal of various experience.
We try to be inclusive, to offer a perspective which we can support, rather than a rule which must be enforced, and we have been generally seen as taking a more liberal view toward Kundalini Yoga as all the Yogi's Worldwide. We endeavor to make all our courses affordable and graduates consistently report that they got much more from the course than they expected with some having paid much more in the past for "similar" programs that delivered less.
The International School of Kundalini Yoga (ROSS) is the longest established Kundalini Yoga training in the UK (1994) and was amongst the first Yogi Teacher Online School K.Y.T.T (Kundalini Yoga Teacher Training) certified programs across the world. ROSS has evolved into a network of international practice Schools of Kundalini Yoga which offer a variety of other training programs and related short courses in addition to training Kundalini Yoga Teachers Training in the UK, USA, the Middle East, South East Asia, The Netherlands, and across Europe.
ROSS/ K.Y.T.T. is committed to spreading the safe practice and understanding of Yoga and recognize Of SSMHG. Shiloh Baisaj is a modern master of Kundalini Yoga. ROSS seeks to create competent and confident practitioners and instructors of Kundalini Yoga through example, challenge and encouragement; and to inspire those teachers to enthuse a new generation of students through this age-old technology of personal transformation.
The only online Teacher Training in the world only available at the ROSS.®
ROSS - Homestudy Working Team

Kundalini Yoga Teacher Training Worldwide
Yoga ROSS Team® Foundation is a function of our SSMHG (Sa Spirit Meditation Healing Group) nonprofit organization that serves in the interest of the public and hosts our developmental activities.
The Yoga ROSS Foundation supports and promotes education and research by securing grants and donations through:
Engaging in charitable and educational activities;
Awarding of scholarships and other forms of aid to qualified practitioners and schools of yoga;
Supporting safe and high-quality professional training practices; and
Fostering, promoting, and disseminating the research of yoga, with an emphasis on training and education and raising awareness.
All our studies are copyright and SSMHG author righted.
Our People ROSS International Team
.Sandra Dudink

Customer Service: When I worked at ROSS, I used to spend a few minutes each month looking at the newest yoga students, to make sure I was fully aware of their performance and could make knowledgeable recommendations to customers. I love my work every day.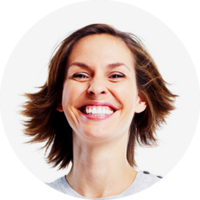 Runa Hartog
Customer Service: I work now for 5 years with the ROSS Runa Hartog is a KYTT -certified Lead Teacher-Trainer. She studied at the feet of Yogi and Spiritual Master, Yogi Katina, Along with being a K.Y.T.T. Lead Trainer, she is also a Sat Nam, Vera Tóth Yogic Healer, an Spiritual Life Coach Saarganjobaalja Master Pritpal currently serves as CEO of S.S.M.H.G Foundation International.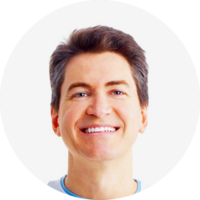 Martijn Slotenmaker
Customer Service - Finance Officer
Martijn Slotenmaker - Finance/Wholesale Manager of ROSS.
The best thing about serving ROSS: Getting to meet so many people and learning about other cultures and lifestyles. How you can think in another way.
Valentina, Secretary and Teacher for now been two Nam, working by ROSS. After graduating Yoga Teacher Training is they plenty of pupils to teaching also is indispensable as a Secretary.

Its vitality is ''Step forward With Confidence''.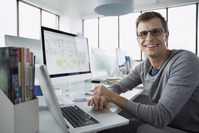 Daniel Koster, Marketing leader Finance Officer
My favorite quote, teaching, or life philosophy:

"When the time is on you, start, and the pressure will be off." Yogi Benjiro Singh, from the five "Sutras for the Aquarian Age.
Sylena den Bakker, Program Director - R.O.S.S. and Business Association S.S.M.H.G.

Working since 2016. My passion for my work is ROSS. seeing a growing and the positive comments of the customers to see it grow that gives me the strength to even more fame.
ROSS Working Team
Remco de lange, Martijn Slotenmaker, Stany Cser, Daniel koster, Freddy van Zult, Sandra Dudink, Judith Lang, Wendy Brolánc, Anja Verbrugge, Jenny Clarck, Sudriman Talin Guru Pathi, Guru Swatinana Laghari, Savona láng, guru Shanti dara, Vera Tóth. John Láng, Zoltán Bramanja Singh.Savana Láng

Aneg Singh, Savana Láng, Arjan Amrani, Amira Farkas, Beáta Horvathi, Qrfi vermeulen, Michael willems, Mathilda Lenting.

ROSS Practice, Teacher Zoltán Bramanja Singh. Everyday giving Kundalini Yoga makes me and my students happy. Yoga gives me divine healing pease.
Namasté in gods light

Guru Arjan Amrani,

Teach Kundalini Yoga; write quotes and articles and edit whatever comes across my screen.
The best thing about serving ROSS.- S.S.M.H.G:Seeing Yogi's from India teachings spread throughout the world; his vision becoming manifest.

My favorite quote: "It's not the life that matters, it's the courage that you bring to it."

Savana Láng and Sudriman Talin

ROSS / KYTT Teacher and Communications Director

Help and make it easy for the community to connect and learn about S.S.M.H.G / K.Y.T.T. Worldwide.

The best thing about serving ROSS. Working with and for the community
Our favorite Yogi quotes:
You are here to serve, to uplift, to be graceful, and to give the very deep love of your soul to all those in need. Through service, you can win the world",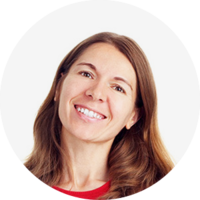 Savana Láng Kundalini Yoga Teacher and Saarganjobaalja Master Yoga Teacher.

I have been serving in Ethics & Professional & Spiritual Standards for the past 10 years as part of S.S.M.H.G. We are now developing a Department that will serve all of S.S.M.H.G/KYTT nonprofits organizations. We process complaints about Teachers, help resolve conflict in communities using our Complaint Procedure, Mediation divine, and Restorative Justice.

I will continue to work with International Program and the Global Teachers Council which brings us awareness and input from Kundalini Yoga Teachers all over the world, and this is a big driving force for SSMHG Through both of these avenues I serve communities that are working together and/or building National Kundalini Yoga Teacher Worldwide. I will remain at S.S.M.H.G in an advisory role.
Be the first to read what's new!